Collaborations
I've been lucky enough to produce work in collaborations with some amazing brands...
Amy Swann x Fortnum & Mason
It is with great pride that I can announce my Christmas collaboration with Fortnum & Mason, the partnership of dreams! I have designed and created exclusively, nine decorations which are available in store and on my website all lovingly made in Wales.
Regular price
Sale price
£18.00 GBP
Unit price
per
Regular price
Sale price
£18.00 GBP
Unit price
per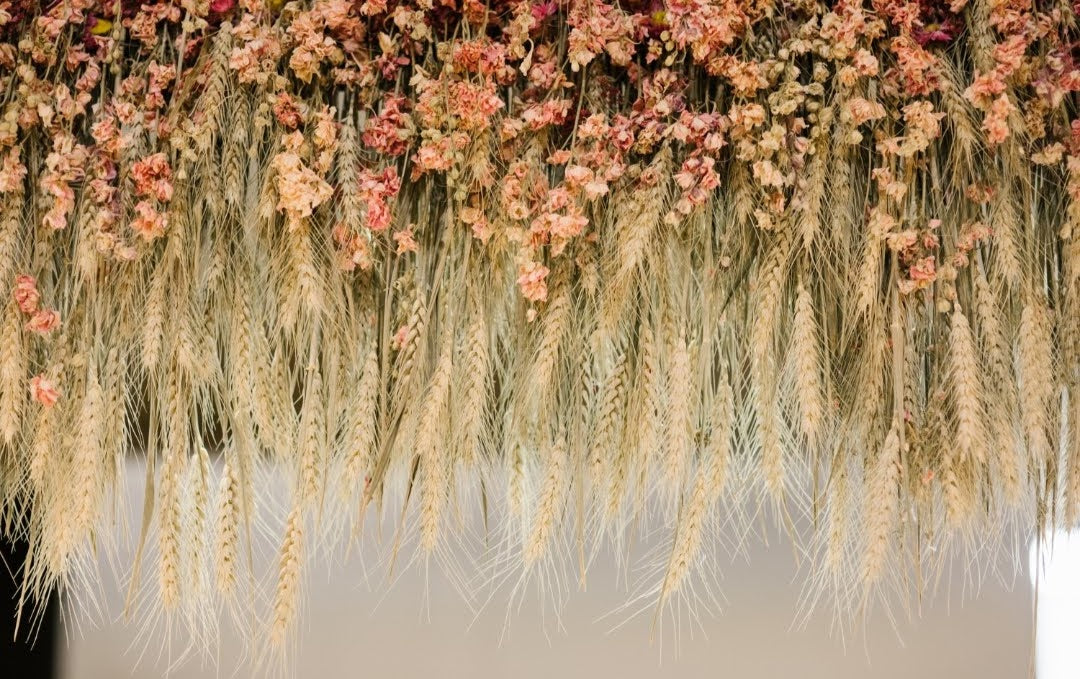 Hawarden Farm Shop
Dried flower installation for Hawarden Farm Shop – 50/50 project. A creative and supportive initiative during lockdown supporting 50 creatives over 50 days. I created these large scale installations at home which were transported the farm shop to be displayed as a permanent feature.
The Good Life Experience
Creative installations for The Goodlife Festival - I was commissioned to create a series of installations at key locations in the festival.
Dahlia Beach
Merchandise designs created in Collaboration with Andi founder of Dahlia Beach for t-shirts and prints.
Fabric Designs
This fabric range was based on my love and passion for bohemian pattern and colour. I wanted to produce a fabric where I could revisit the skills I had acquired while studying printed textiles as a degree. I painted a selection of flowers and then worked in collaboration with my dear friend Rhiannon Southwell who specialises in print and works in the industry. I was thrilled to produce a range of table cloths, table runners and cushions.
Emma Giacalone Textiles
Emma and I created a series of unique heirloom pieces combining my delicate hand sculpted flowers with her beautifully intricate embroideries based on wild spring flowers.
Holly & Co

I was commissioned by Holly & Co to create this poster for International Women's Day as part of their national campaign.

Ivy Joan

A shared love of antique and vintage items made for a natural collaboration with this beautiful small business. Hayley and I bonded over our passions and I created these seasonal pieces based on our ideas- the perfect match!

Thicket & Thimble

A collection of illustrations I designed to create these unique wooden decorations based on the beautiful Thicket and Thimble keepsake dolls.
Creative Pumpkin Carving

For many years I have been teaching creative pumpkin carving skills at Hawarden Farm Shop working with surface pattern and natural themes.

Happy Crackers

With a common love of heirloom keepsakes, colour and pattern this collaboration was a dream.  I worked with Bex on a unique 'Happy Cracker' decoration to fit inside or display outside each cracker. This collaboration has paved the way for many more exciting opportunities to work together.

Bow Beaus

I collaborated with Jo to design and make some floral cake topper pieces to create a colourful backdrop for her unique party animals!